Due to the school holidays and going away I skipped the Linky for August but now we're back with a fun theme for September of 'Food on Sticks'. Don't just think cheese and pineapple, the possibilities are endless - kebabs, lollipops and cake pops are just a few as you can see from the 'Food on Sticks' Pinterest board that I've created.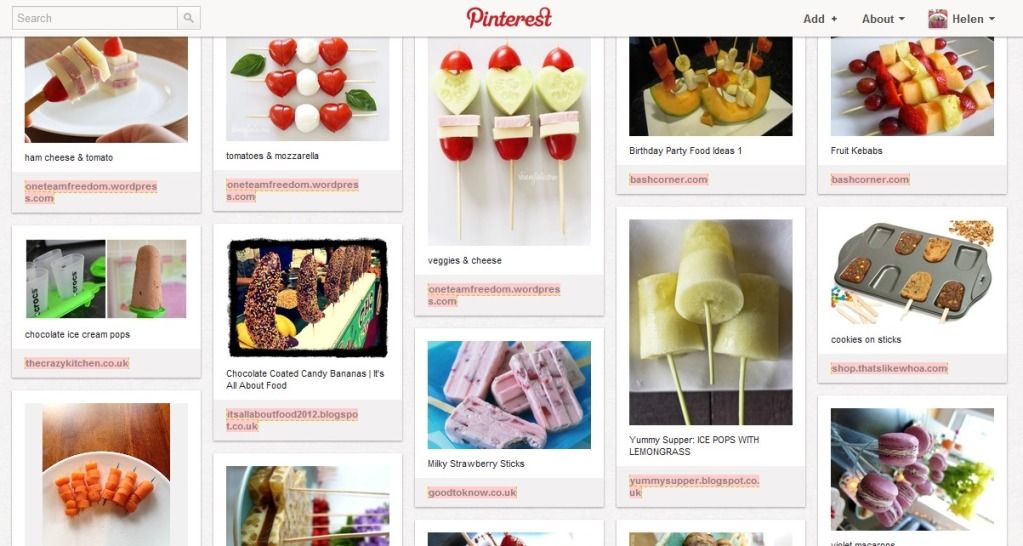 Sticks in food also make the food seem more appealing to kids for some reason too and when I was a child ALL parties had food on sticks - cheese and pineapple and sausages always came on sticks. Is it just not cool anymore or is everyone too worried that kids will do damage to themselves or others with the sticks?* Let's bring back food on sticks and make meals and party times fun again!

Inspired by A Mummy Too and her Soreen White Chocolate Squares we used some Soreen Banana Mini loaves to dip into chocolate and coconut. They were really delicious and chewy but even the sticks didn't convince Jack to eat one, he only licked the chocolate off.
We were in a hurry for them to set and put them in the fridge which caused the chocolate to bloom a little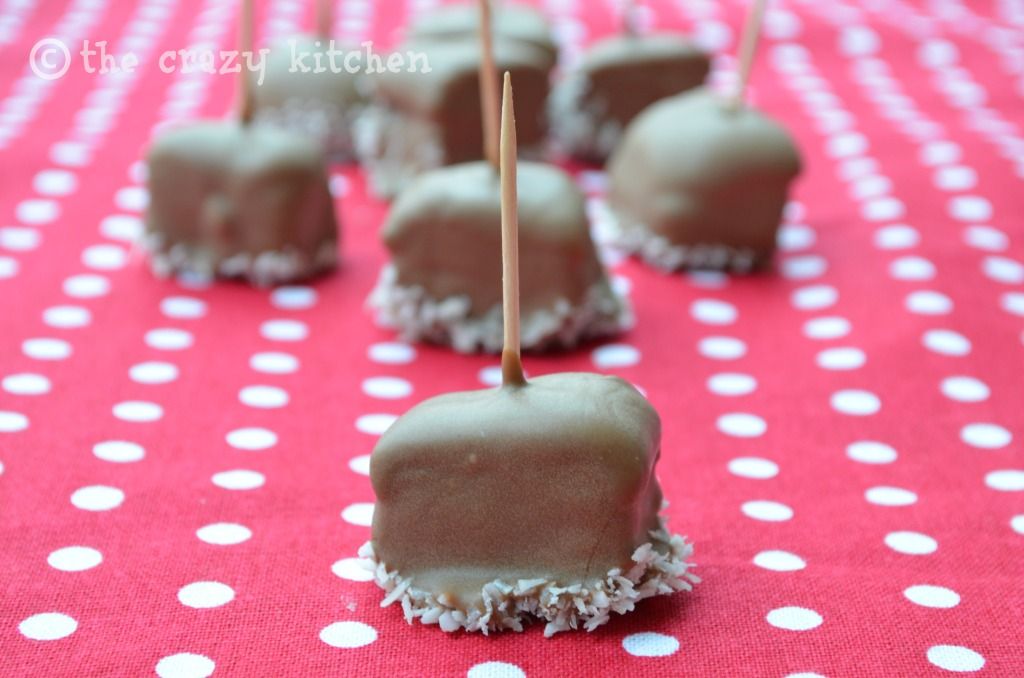 Come and link up your own 'food on a stick' recipes that you've made with your own children, remember they don't need to be toddlers to join in, children of any age are welcome. The linky will be open until the end of September.

* Obviously you should never leave small children unattended with cocktail sticks though but I'm sure you're all intelligent enough to know that!