Today myself and Jack took a little trip to Dunelm. He likes going to the new store near where we live as it has an upstairs cafe where he can watch the world go by whilst he eats his lunch.
We went past the kids baking section where Jack spent a few minutes saying 'I've got that, I've got that' and then chose something that he hasn't got for me to buy. Whilst we were there I noticed that they had a huge range of children's aprons that I hadn't seen before either in store or online. They start out at only £3.99 for a PVC apron and £4.99 for a tabard, and at the moment there's 20% off that making them just £3.19 for an apron....bargain!
Designs that I noticed were Thomas, Hungry Caterpillar, Angelina Ballerina, Fairy Girl, The Gruffalo, Elmer, Jemima Puddle Duck, Peter Rabbit, Cupcakes & a Jungle theme - most in both the apron style and tabard style. They also had the 3pc gingerbread set, that Jack wears, for only £4.79. They would make great inexpensive birthday presents for school or pre-school friends.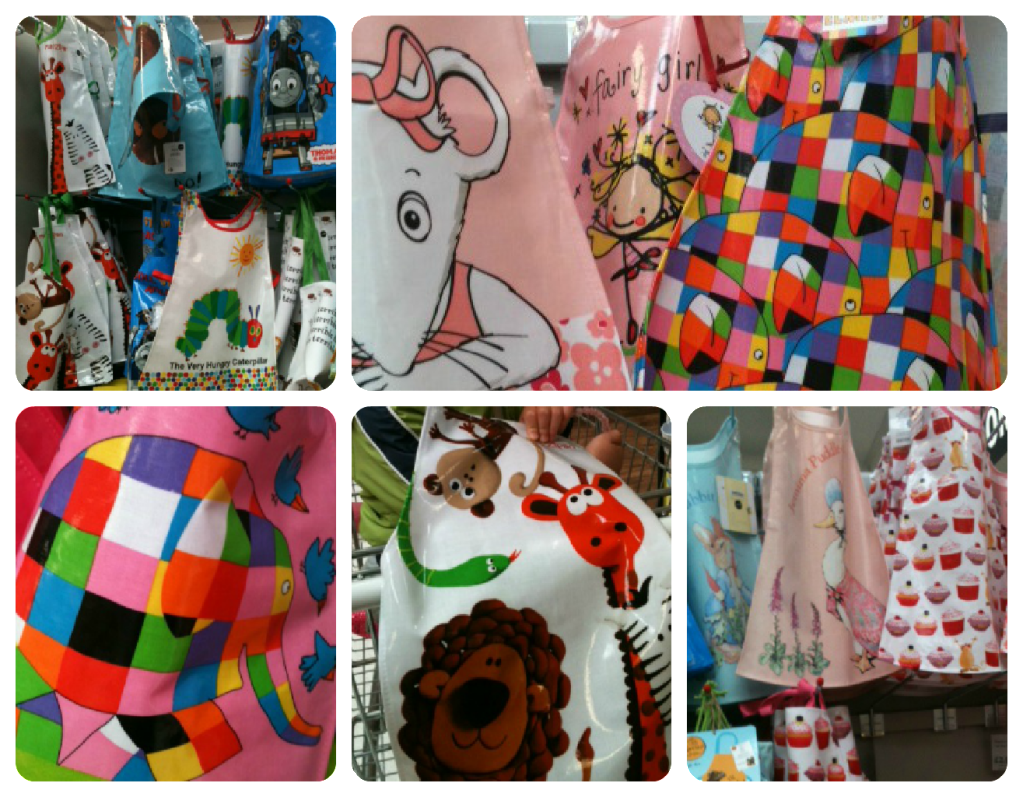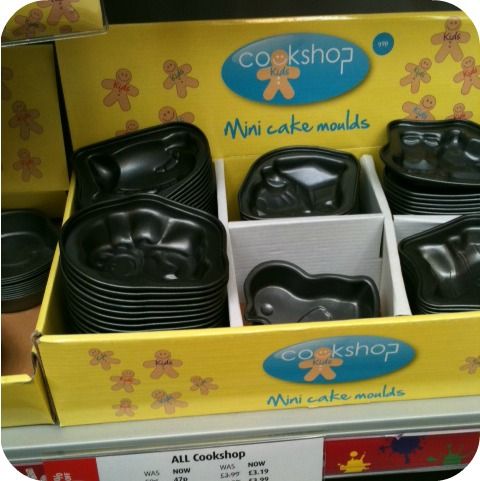 Jack's treat for being a good boy was 2 mini cake moulds for 79p each.....I spoil that boy!