Cooking with your little ones is a good way to get fussy toddlers to try different foods. Jack is quite fussy, although he does eat lots of fruits, salad and vegetable (even olives) but he rarely eats his evening meal.
This week we have made a Goats Cheese and Tomato Tart, a very simple recipe to get the little ones involved.
Puff Pastry Sheet - we used ready rolled
4 tbsp Tomato Puree or Pasta Sauce or Pesto - we used some homemade ratatouille
150g Goats Cheese - we used garlic & herb Soft Goats Cheese
8-10 cherry tomatoes, halved
Preheat the oven to 220 degrees C
Lay the puff pastry sheet flat on a baking sheet and cover with your chosen base, leaving around 1 inch gap around the edge
Arrange the Goats Cheese on top
And then the cherry Tomatoes (spread out a little by Mummy)
Sprinkle with a few herbs or ripped fresh Basil leaves
Bake in the oven for around 20 minutes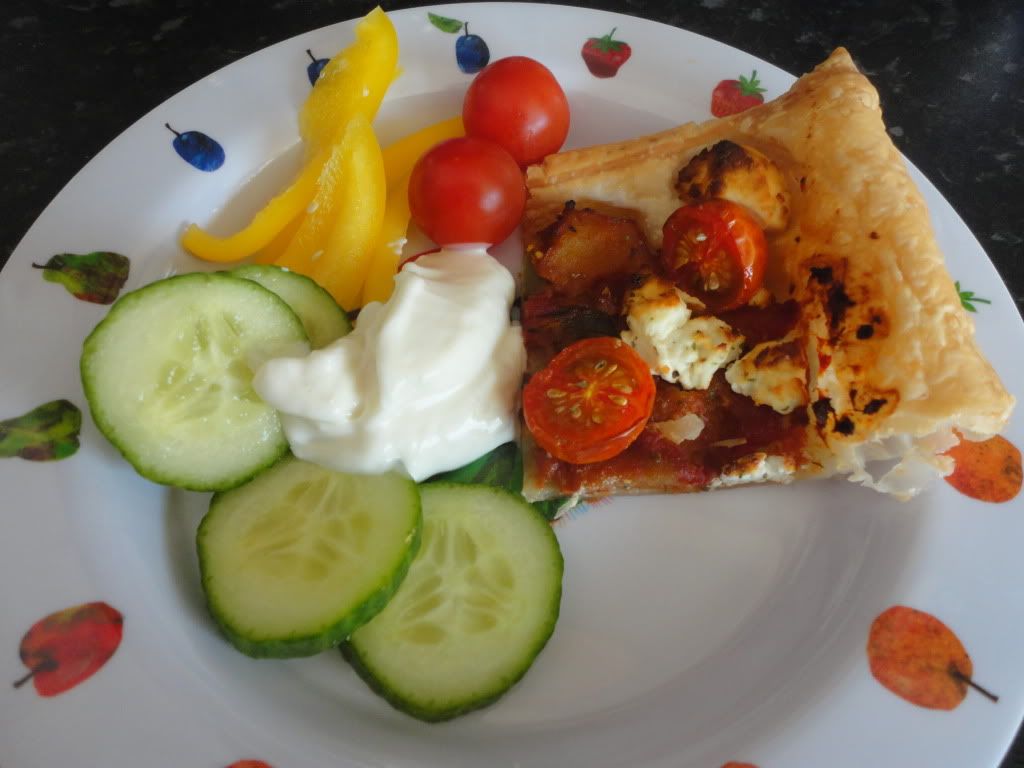 And did Jack eat all his tea? ...... No, just the salad! but everyone else loved it.